Are you on the search for the ultimate fishing kayak? As you navigate the plethora of options available, it's easy to get lost in the sea of promises and gimmicks from kayak companies. But fear not, for there is one fishing kayak that stands head and shoulders above the rest. Allow me to introduce the remarkable 2019 Vibe Sea Ghost 130.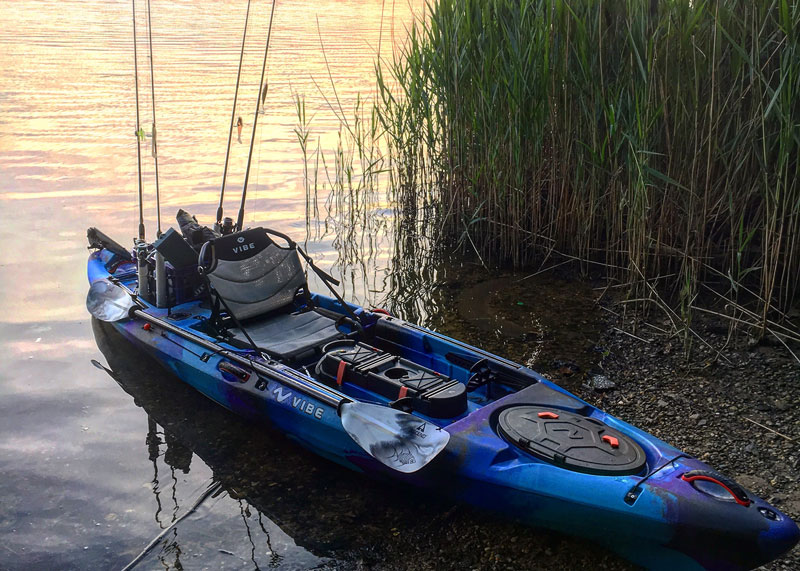 The Powerhouse Fishing Machine
Measuring 13 feet in length and weighing in at a robust 75 pounds, the Sea Ghost 130 is a force to be reckoned with. Its wide 33-inch beam is designed to provide stability and speed, making it the ideal vessel to quickly transport you to your desired fishing spot. What sets this kayak apart from the competition is its superb tracking ability, even in challenging conditions such as wind and waves. The rudder system, which can be easily self-installed, further enhances maneuverability, although I find it to be more of a bonus feature rather than a necessity.
The Seat of Perfection
A fishing kayak is only as good as its seat, and the Vibe Hero seat does not disappoint. This breathable and comfortable perch ensures a pleasurable experience as you paddle and fish. With two height settings and excellent secondary stability, the Sea Ghost guarantees comfort and security, regardless of your body type. Adjusting the seatback is a breeze, thanks to two convenient straps and a hook-in bungee system. While there is a slight issue with the base leaning forward during long journeys, I recently embarked on a 10-mile trip on the Potomac River and found myself pleasantly surprised by the comfort and security it provided.
A Well-Deserved Accolade
It comes as no surprise that the Sea Ghost 130 was awarded the prestigious title of Kayak of the Year at the Kayak Angler's Choice Awards. The 2019 model builds upon this esteemed reputation, offering an impressive array of amenities at an affordable price. Vibe has devoted considerable attention to the center console, equipping it with a lure magnet, two in-hatch waterproof stowage pods, top-loading gear tracks, a cup holder, and bungee straps for tools. The console's clever design ensures a clutter-free deck, providing ample space for storing essentials such as sunscreen, bug spray, and even a refreshing beverage or two. Additionally, the Sea Ghost 130 boasts an abundance of features, including gear tracks, storage compartments, rod holders, and a transducer port, making it the perfect companion for any avid angler.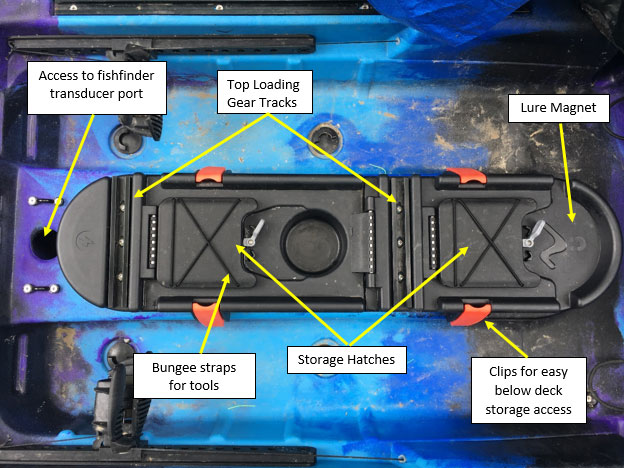 Unleash Your Adventurous Spirit
You may be wondering why you should consider the Sea Ghost 130 when there are pedal-powered kayaks available. While it's true that those kayaks offer certain advantages, such as covering more water, they also come with their fair share of drawbacks. With the Sea Ghost 130, you don't have to worry about the pedal drive getting damaged by submerged obstacles or taking up precious deck space. This remarkable kayak is tailor-made for exploring the idyllic tidal creeks, serene lakes, winding rivers, and captivating inshore saltwater shores. Vibe's "No Drama, Just Adventure" ethos is encapsulated in the Sea Ghost 130, allowing you to embrace and immerse yourself in every thrilling moment.
Specifications
Length: 13'0″
Beam: 2'9″
Displacement: 75 lbs.
Capacity: 550 lbs.
MSRP: $999
Whether you're a seasoned angler or a passionate novice, the Sea Ghost 130 is the definitive choice for your fishing adventures. Don't miss out on the unmatched excellence and unparalleled experience that this fishing kayak provides. Start your own adventure today and paddle towards excitement with the Sea Ghost 130.
-By Matt Stone
Ready to embark on your next fishing journey? Visit UpStreamPaddle to find your perfect Sea Ghost kayak!