Are you ready to embark on an exhilarating kayaking experience? Look no further than the Ocean Kayak Frenzy – an affordable recreational kayak that guarantees unforgettable moments on the water. In this review, we'll dive into our firsthand encounter with this remarkable vessel, sharing our impressions and insights. So grab your life jacket and let's set sail!
A Glimpse of Excellence
When it comes to quality and affordability, Ocean Kayak stands out as a brand. Proudly made in the USA, their kayaks boast impeccable craftsmanship and stunning aesthetics. The Frenzy is no exception. With sturdy handles, well-fitted seating, and a robust overall design, this kayak exudes durability. Rest assured, your Frenzy will be your loyal companion for many adventures to come.
A Short Wonder
At first glance, the Frenzy may appear diminutive, raising questions about its tracking abilities. However, its compact size actually works to its advantage in the realm of recreational sit-on-top kayaks. The short and wide construction ensures remarkable stability, making it less prone to capsizing. This makes it an ideal choice for beginners who crave a stable and secure experience on the water.
Lightweight and Nimble
One pleasantly surprising aspect of the Frenzy is its lightness. Even as a two-person kayak, it remains conveniently lightweight. As a result, carrying and launching it becomes a breeze. Its compact size further enables easy loading and unloading from your vehicle, adding to its overall convenience. When it's time to store your kayak, you'll find that the Frenzy fits snugly indoors as well.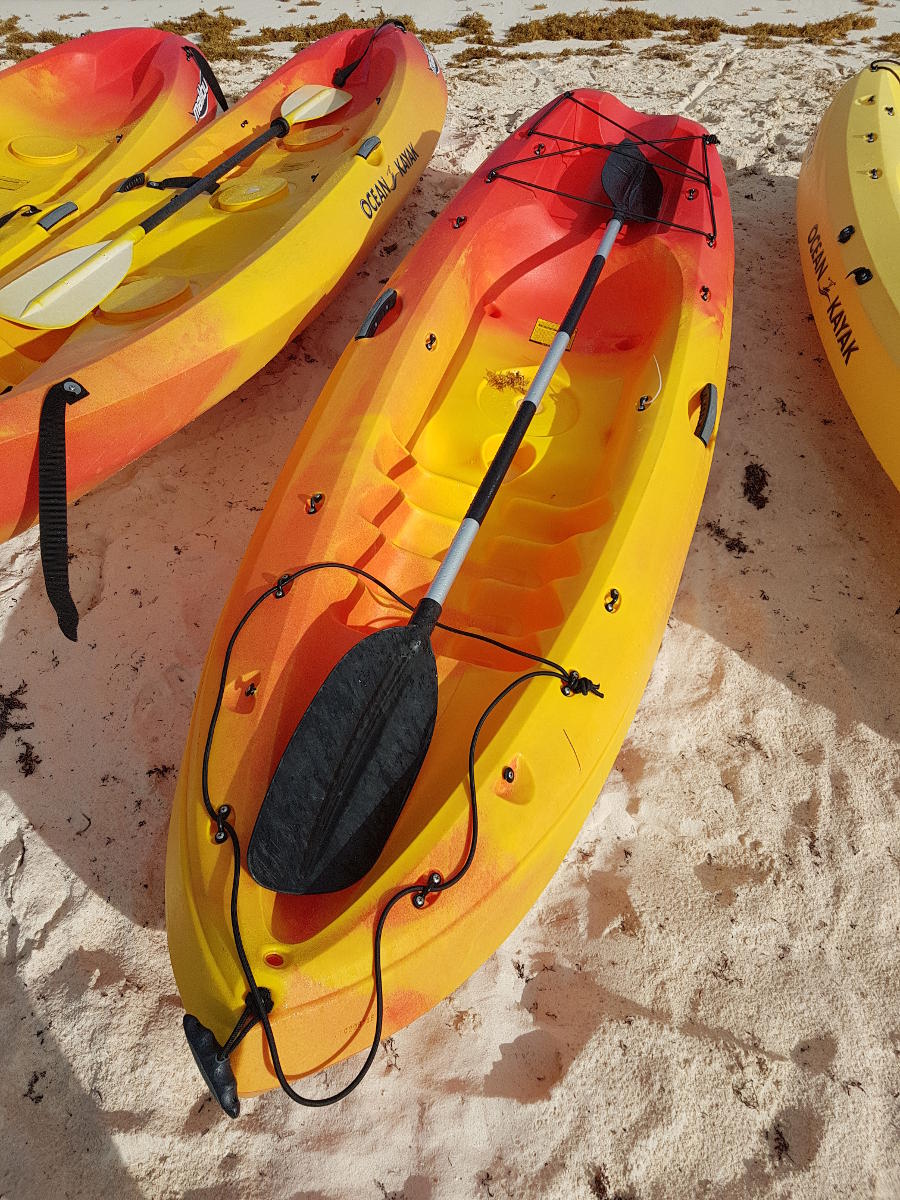 The Thrill of the Open Water
When it was finally time to put the Frenzy to the test, any reservations we had about its speed and performance were swiftly shattered. Despite its short length, this kayak tracks remarkably well, even when executing large and powerful strokes. With just a little effort, you can achieve impressive speed. However, it's important to note that the Frenzy naturally can't match the velocity of longer touring kayaks.
Thanks to its generous width of 31 inches, the Frenzy offers unparalleled stability on the water. Even when confronted with sizable waves, our kayak remained steadfast, providing a secure and reassuring ride. Its responsive nature, a direct result of its width, allowed us to navigate with ease, enhancing the overall experience.
Featuring stern and bow bungee storage areas, the Frenzy offers ample space for dry-bags or backpacks, ensuring your belongings remain safe and dry throughout your journey. Even taller individuals will find ample legroom, further attesting to the Frenzy's versatility. It's a kayak that accommodates adventurers of all sizes.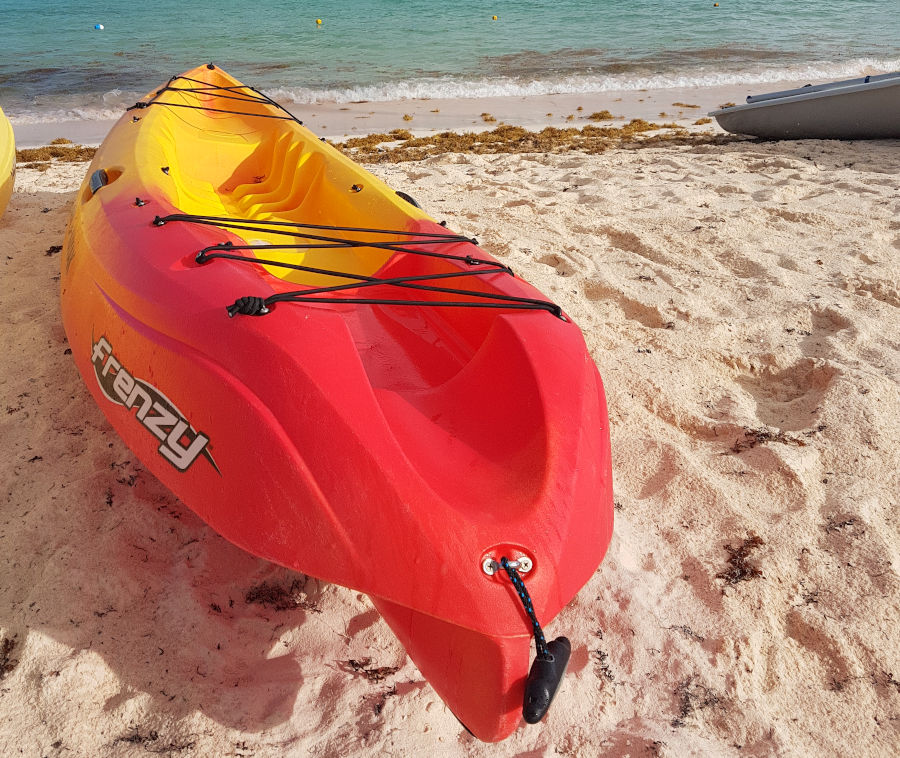 The Perfect Blend
The Frenzy strikes the perfect balance for those who prioritize ease of transportation without sacrificing performance on the water. What may initially seem like a compromise turns out to be an impressive feat. Despite its short stature, the Frenzy excels at tracking, allowing for enjoyable paddling experiences. Whether you crave the tranquility of lakes, the allure of rivers, the charm of bays, or the vastness of open water, the Frenzy is ready to accompany you on any aquatic adventure.
---
If you are yearning for an unforgettable kayaking experience, the Ocean Kayak Frenzy is your ticket to excitement. Its affordability, coupled with its exceptional performance and stability, make it a beloved choice among kayaking enthusiasts. So gear up, grab your paddle, and set sail with the Frenzy – your perfect companion for aquatic escapades.
For more information and to purchase your very own Ocean Kayak Frenzy, visit UpStreamPaddle.