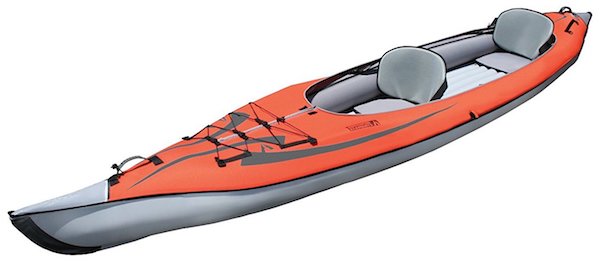 Are you ready to experience the thrill of kayaking on tranquil waters or exploring calm rivers? Look no further than the Advanced Elements Tandem Kayak. This remarkable watercraft from Advanced Elements is designed to take your paddling adventures to the next level. Whether you're embarking on day trips, camping by the shore, or planning a serene ocean voyage, this kayak is your ideal companion.
Enhanced Features for Uncompromising Performance
With its innovative design and cutting-edge materials, the Advanced Elements Tandem Kayak offers a range of impressive features that will leave you in awe.
It's a Convertible Marvel!
Imagine having the freedom to switch between solo and tandem kayaking effortlessly. The Advanced Elements Tandem Kayak makes it possible. While it comes equipped with two comfortable seats for tandem paddling, you can easily remove one seat and reposition the other for solo adventures. To further enhance your experience, there are optional solo and tandem decking accessories available for purchase, providing extra protection from the elements.
Optional Decking for a Complete Experience
Immerse yourself in the feeling of cruising on the water with the available decking options for the Advanced Elements Tandem Kayak. These decks enclose the kayak's top, except for the cockpit, offering a more closed-in feel. This unique feature sets this kayak apart from others in the inflatable kayak world. Not only does it enhance the aesthetics, but it also provides additional protection against the elements.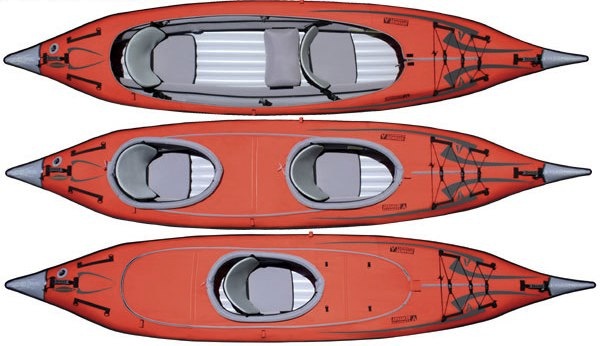 A Low-Sitting Marvel
For those who appreciate the authentic kayaking experience, the Advanced Elements Tandem Kayak offers a low-sitting design that allows for easy maneuverability and effortless paddling. You'll feel connected to the water, enjoying a sense of stability and control. Even if you're accustomed to hard-shell kayaks, you'll find this inflatable kayak surprisingly comfortable and easy to handle.
Uncompromising Back Support
Comfort is a top priority in the Advanced Elements Tandem Kayak. The included foam seats provide decent back support, allowing you to paddle for extended periods without discomfort. While some may prefer slightly higher back support, these seats are perfectly suitable for regular paddling ventures. For longer trips, you can explore alternative seat options to customize your experience.
Ample Storage Space
Don't let limited storage capacity limit your adventures. The Advanced Elements Tandem Kayak features a small storage area under the front and rear decking, providing enough room for small to medium-sized dry bags. Additionally, you can utilize the front bungee cords or secure gear on top of the decking using proper clips. This kayak can handle a maximum load capacity of up to 550 lbs, ensuring you can bring all the necessary gear for your expeditions.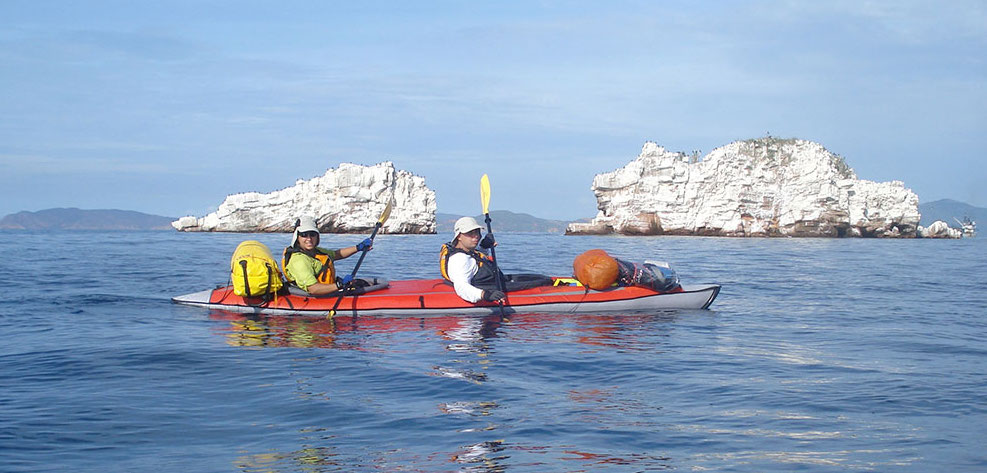 Remarkable Tracking and Speed
Equipped with a sleek, tapered bow and stern, as well as a sizeable skeg, the Advanced Elements Tandem Kayak excels in tracking and speed. While it may not be the fastest kayak on the market, it certainly holds its own. With this watercraft, you can confidently navigate different water conditions and enjoy a smooth, efficient glide.
Easy Portability with a Strong Carry Bag
Transporting your kayak shouldn't be a hassle. The Advanced Elements Tandem Kayak comes with a durable nylon carry bag that can accommodate the deflated and rolled-up kayak effortlessly. The bag is designed for convenience, featuring heavy-duty handles for easy carrying. While it may not be fancy, it certainly gets the job done!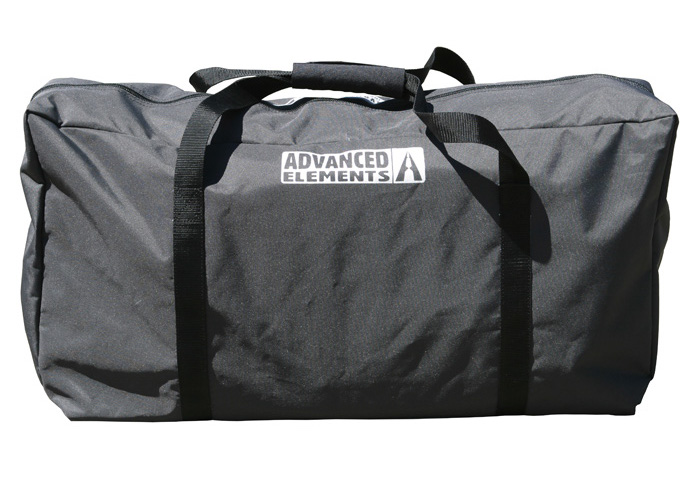 Unleash Your Inner Adventurer
Now that we've explored the remarkable features of the Advanced Elements Tandem Kayak, it's essential to address a few considerations.
The Weight Factor
Weighing in at 56 lbs, the Advanced Elements Tandem Kayak is slightly heavier than most other inflatable tandem kayaks. While this might raise concerns for solo paddlers, it poses no issue for two individuals carrying the kayak. Additionally, the added weight provides stability against strong winds, ensuring a secure and enjoyable paddling experience.
Setup Time and Effort
Compared to some inflatables that inflate and set up in mere minutes, the Advanced Elements Tandem Kayak requires a bit more time and attention. Setting up the backbone, if desired, adds extra steps to the process. However, these additional details contribute to the kayak's sleek and sophisticated appearance, resembling a hard-shell design. Sometimes, a little extra effort results in a remarkable payoff.
Rigid Floor Considerations
Traditional inflatable kayaks often feature a softer inflatable floor, and the Advanced Elements Tandem Kayak is no exception. While the floor offers comfort and affordability, it may affect the kayak's overall performance. However, you have the option to upgrade to a high-pressure rigid floor for enhanced rigidity and performance. Keep in mind that adding this feature, alongside the backbone, may affect the kayak's price point.
Efficient Drying After Use
The Advanced Elements Tandem Kayak, especially with the added decking, might retain water after use. However, with some thoughtful drying measures, such as using old towels and getting inside the kayak, you can ensure it's ready for your next adventure. The decking offers excellent protection against waves and chop, preventing water from entering the kayak during your paddling escapades.
Unleash the Adventure Today!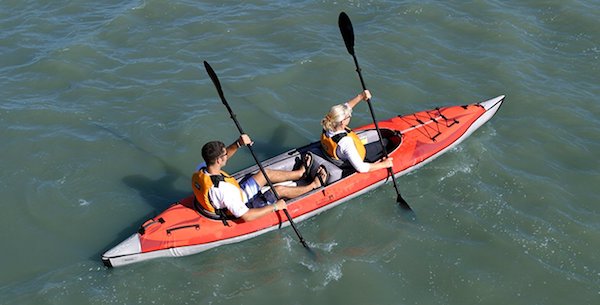 In conclusion, despite a few minor considerations, the popularity of the Advanced Elements Tandem Kayak is undeniable. Its stunning aesthetics, impressive features, and unrivaled versatility make it a reliable companion for all your kayaking endeavors. Whether you're seeking thrilling solo expeditions or unforgettable tandem adventures, this kayak is sure to exceed your expectations.
Ready to embark on your next unforgettable journey? Click here to explore the best deal on the Advanced Elements Tandem Kayak, including free shipping, at UpStreamPaddle.com. By making a purchase through our exclusive link, you'll be supporting InflatableKayakWorld.com's growth and contributing to future kayak and gear reviews. So, what are you waiting for? Unleash the adventurer within and dive into the world of kayaking with the Advanced Elements Tandem Kayak!